Dr. Weber collaborates with the best consultants to comprise a power house team to provide solutions for all educational needs such as testing, college prep, tutoring, behavioral challenges, and advocacy. Rest assured, all service providers and tutors are bonded and insured.
Ms. Gahler, Secial Education Advocate/Consultant
Ms. Gahler obtained a Bachelor's degree in Education from Wayne State College in 2002 and a MA Reading Specialist degree from Southern Methodist University in 2006. She has over twenty years of education experience from being a classroom teacher, including an Educational and Reading Specialist, School Principal and Director of Leadership and Professional Development.
Dr. Frederickson,Consultant
Certified in Mediation and Conflict Resolution
Dr. Frederickson has a doctorate from the School of Behavioral and Brain Sciences at the University of Texas at Dallas with a specialization in language and cognition. Her publications and research on spatial memory and short-term memory appear in scientific journals: Behavioral Brain Research, Neuroscience Methods, and The Journal of Experimental Psychology. A former college-level reading and writing instructor and Licensed Specialist in School Psychology, she has spent her adult years pursuing an understanding of language and brain / behavior relationships. She received her certification as a mediator and conflict resolution specialist from El Centro College. She currently serves Pam Weber & Associates as a Special Education consultant and advocate. She is writing a book for parents, a guide to Special Education, to help them navigate the world of Special Education in the public school system. Her special areas of interest are: anxiety disorders, executive functioning, neurological disorders, and low-incidence disorders (such as selective mutism, Tourette's Syndrome, PANDAS).
Licensed Specialists in School Psychology (LSSP)
Ms. Taylor, LSSP
Ms. Taylor completed a M.S. in Clinical Psychology (Specialization in School Psychology), May 2015, University of Texas at Tyler; B.A. Psychology, Magnum Cum Laude, December 2011, University of Texas at Tyler; A.A. Emphasis in Criminal Justice, Phi Theta Kappa, May 2007, Kilgore College. She holds an active license by the Texas State Board of Examiners of Psychologists as a Licensed Specialist in School Psychology (LSSP).
Ms. Taylor currently serves as an LSSP with eight years of experience. Her areas of expertise include testing students following the federal eligibility requirements for special education supports and services in the areas of Emotional Disturbance, Autism, Other Health Impairments, Specific Learning Disabilities, and Intellectual Disabilities. She is skilled in Functional Behavioral Assessments (FBA), Behavior Intervention Plans (BIP), counseling assessments, and risk-assessments. She is proficient in cross-battery assessment. Additionally, Ms. Taylor provides staff training, consultation with teachers, principals, and parents, and participates in the ARDC process by sharing data-driven reports, providing recommendations for student success, and creating goals, objectives, accommodations, and progress monitoring platforms.
Ms. Carter
Ms. Carter has worked extensively with students struggling with mental health concerns through evaluative and educational planning purposes. Previous and current experiences have enabled her to gain skills in multiple areas of assessment, behavioral support, crisis intervention, and counseling.
Ms. Pope

Educational Diagnosticians
Julie, M.Ed., Bilingual Educational Diagnostician
A Dallas resident, Julie has worked in special education for 19 years. She received a Bachelor of Journalism in 1998 from the University of Texas at Austin, and a Masters in Special Education from Texas Woman's University in 2008. She taught Life Skills classes in Dallas ISD for nine years and later became a diagnostician. She is currently an independent contractor, and has practiced as a bilingual educational diagnostician for the last ten years. She served in the Dal-Metro Chapter of the Texas Educational Diagnosticians Association, first as Treasurer from 2014-16, and then as President Elect/President from 2016-19.
Angela
Angela is a certified Educational Diagnostician in the state of Texas with more than 10 years of experience serving students in public and charter schools. She has a Bachelor of Arts in Spanish and a Master's degree in Education with an emphasis in Curriculum and Instruction. She is trained in the Multi-Sensory Teaching Approach (MTA) for dyslexia and has taught as a special education teacher. As a bilingual evaluator, she has experience working with students who speak Spanish as their primary language to and account for cultural and linguistic factors as part of an evaluation for students who are learning English.

Ms. Fadeley, M.S., CEdDIAG. CALT
Speech Language Pathologists
Ms. Joseph, SLP-CCC
Ms. Joseph has been a licensed and certified Speech-Language Pathologist (SLP) for over 16 years. She completed her Bachelor's degree in Speech Pathology from Abilene Christian University and her Master's degree in Communication Sciences & Disorders from Texas Women's University.
She holds a Certificate of Clinical Competence as a Speech-Language Pathologist with the American Speech-Language-Hearing Association and her Texas State licensure. Ms. Joseph is also pursuing a doctorate in Special Education with an emphasis in Communication Sciences and Disorders.
As a therapist, Ms. Joseph has served individuals throughout the lifespan, which has afforded her the opportunity to work with clients in hospitals, home health, public schools, charter schools, private schools, and as a Clinical Coordinator & Instructor in Speech Pathology program for a local university. She specializes in clinical supervision, pediatric assessment, cognitive-communication disorders, and multicultural issues in speech pathology. Ms. Joseph currently works with older adults targeting high-level cognitive communicative therapy.
Ms. Tailor, SLP-A
Ms. Tailor obtained a Bachelor's degree in Communicative Sciences and Disorders from San Jose State University in 2008 and a Masters's degree in Special Education with a specialization in Early Childhood from Santa Clara University in 2012. She is licensed in Texas and California as a Speech-language Pathology Assistant and has been practicing for over ten years in the field. Ms. Tailor has had the opportunity to serve clients in various settings such as non-profit agencies and private practices providing individual and group therapy, conducting assessments in special education, and experience in home health agencies providing individual and group therapy to the ECI population.
Ms. Thomas, SLP-CCC
Ms. Thomas is a board-certified Speech-Language Pathologist with over 10 years of experience. Her career has taken her around the world. She has traveled extensively locally and abroad. Ms. Thomas has practiced in multiple states as a traveling SLP and is currently licensed by the board of Mississippi, Georgia, and Texas. Ms. Thomas has worked in a variety of settings including school districts, skilled nursing facilities, dementia care units, in-home health, and hospitals. She is committed to building relationships and improving the quality of life. In 2018, she was nominated and recognized as a spotlight speech-language pathologist by Supplemental Healthcare for her hard work, creativity, dedication, and passionate drive in the field of speech-language pathology.
Bios and Pictures Coming Soon!
Ms. Close, SLP-CCC
Ms. Maragioglio, M.A., CCC-SLP
Ms. Maragioglio graduated with a Masters of Arts in Speech-Language Pathology from Western Michigan University in 2013, and a Bachelor of Science in Communication Disorders with Minors in Psychology and American Sign Language from Central Michigan University in 2011. During her graduate program, Katy received specialized education and training in the area of pediatric hearing impairments through a scholarship.
Katy grew up in the suburbs of Detroit, Michigan before making a big move to Phoenix, Arizona to begin her career as an SLP in a school district. She enjoyed working with preschool and elementary school students for 2 years before switching to a pediatric clinic setting where she could work with kids one-on-one and help parents carry over skills at home. She has continued to work in pediatric clinical settings in order to pursue her passion for working with children and families. Her areas of specialty include: Autism, expressive and receptive language disorders, pragmatic language disorders, articulation disorders, and phonological disorders. She also has experience providing therapy to children with Down Syndrome, Cerebral Palsy, and hearing impairments. Katy has expertise in implementing the use of Augmentative and Alternative Communication (AAC) devices and is also proficient in American Sign Language.
Ms. Jones, SLP-A
Ms. Abraham, SLP-A
Ms. Abraham received her Bachelor's Degree in Speech Language Pathology/Audiology from the University of North Texas and her Master's Degree in Business Administration from Texas Woman's University. She became familiar with the field during her teenage years and wanted to become part of a field that helps individuals gain a sense of independence. Ms. Abraham has lived in multiple countries and knows four languages which helped her to see the varying effects that Speech Therapy has on functional communication in our daily lives. She has always been passionate about working with children and helping them find their voice. In her spare time, she enjoys spending time with her family and friends, traveling to new places, drawing and painting.
Tiffany, LPC-A
Tiffany attended McDaniel College for her Masters of Science degree in Clinical Mental Health Counseling and is a licensed professional counselor associate (LPC-A). She currently works at a private practice providing mental health counseling to families and individuals. She has experience working in a non-public school with children on the autism spectrum as a registered behavior technician. She enjoys hiking with her dog and husband.
Ms. Mwaino
Ms. Mwaino went to Temple University for undergraduate school, with a B.A. in broadcasting telecommunications and mass media. She later returned to school to obtain her masters degree in Education and Human Development: special education with a concentration in emotional and behavior disorders at George Washington university. She moved to Dallas with her husband and 3 daughters in 2018 and soon thereafter began specialized training to be a certified academic language therapist. She currently works as a dyslexia therapist servicing children in both elementary and middle school.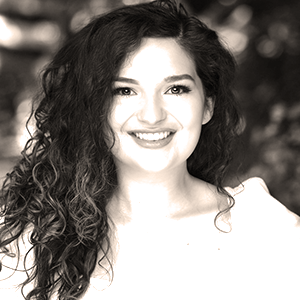 Ms. Rios
She is a recent Teach for America and Americorps alumni, and she has 5 years of tutoring, teaching, and mentoring experience. Elina has a passion for learning, and she is devoted to providing the best quality education she can offer to all children.
Ms. Martin
Ms. Martin has 23 years of experience as a public school educator at the elementary, middle, and high school levels. She has taught five years in an alternative education setting for grades 6th-12th; ten years in the special education setting as a 7th-8th grade resource ELA/writing, 7th-12th grade content mastery, and PreK-1st autism teacher; grades 4th-6th science and social studies; and 4 years as a dyslexia Interventionist on the elementary and middle school levels.
She obtained an Associate of Science in Interdisciplinary Studies (ASIS) at Angelina College, Bachelor of Science in Interdisciplinary Studies (BSIS) 1-8 with an emphasis in Reading from Stephen F. Austin State University, MED in School Counseling from Lamar University, and trained in dyslexia therapy through Neuhaus Education Center. She has also been trained in the Reading by Design dyslexia curriculum. She has a certification in K-12 special education as well as worked towards principal certification through Lamar University.
She enjoys working with struggling learners to help them achieve academic success, overcome educational barriers, and defy the odds and limitations placed on them that say "no you can't to oh yes I can," thus enabling them in the process of becoming lifelong learners.
She loves listening to music, singing, reading, decorating, playing card games, and watching good movies and NBA basketball games.
Ms. Fadeley, M.S., CEdDIAG. CALT
Dr. Sit, BCPR
Dr. Sit is a practicing occupational therapist and associate clinical professor in Dallas, Texas. He has practiced for more than 30 years, is board certified as a clinical specialist in physical rehabilitation, holds several advanced certifications, and has extensive clinical experience in neurologic rehabilitation.
Ms. Sudduth
Ms. Sudduth is the owner of Endless Possibilities Therapy, LLC. As an Occupational Therapist with over three years of experience in school systems, my work includes assisting students from pre-K to high school with various conditions such as autism, illegible handwriting, sensory processing deficits, developmental delay, and intellectual disabilities. Ms. Sudduth became an Occupational Therapist with a strong desire to enable others in overcoming barriers to gain as much independence as possible with their daily tasks. As a daughter of a retired teacher, she gained the unique perspective of discerning how disabilities affect the learning environment. As a result, she has developed a passion to help students discover their endless possibilities in the school system.